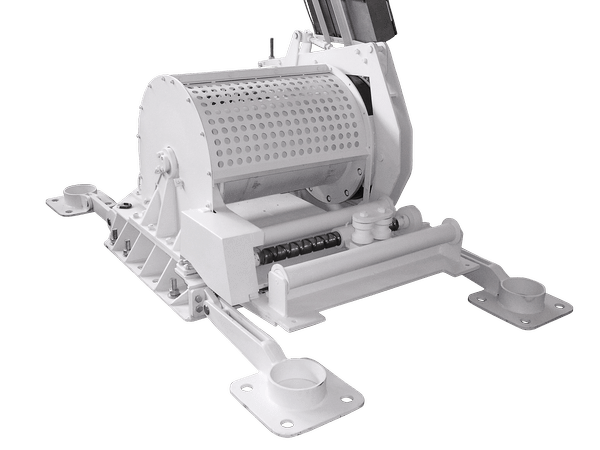 The hydraulic cable winch VT KLH is designed for rail transport of materials in underground mining excavations with maximum inclination ± 30º and for all auxiliary works in railless transport (transfer of heavy parts on the bottom).The hydraulic cable winch VT KLH additionally equipped with parabolic ring can be used to drive, for example, cable railways.
The winch VT KLH is designed to work in underground mining excavations at methane fields in the a, b and c methane explosion hazard spaces and the A and B coal dust explosion class spaces.
Technical characteristic
OPTION I
OPTION II
Nominal power
15kW
22kW
Hydraulic motor power (quantity of rotations)
19kW (130rpm)
26kW (180rpm)
Cable diameter
min. 18mm
min. 18mm
Force in wined / unwinded cable
17,9 / 27kN
17,7 / 26kN
Unwinded / winded cable speed
0,72 / 1,05m/s
1,0 / 1,47m/s
Drum capacity
600mb
600mb
WUG admission sign: GM - 77 / 12
This product was manufactured in accordance with the procedures laid down under the Quality Management System ISO 9001 and PN-N-18001:2004 certified by Bureau Veritas Certification.
Bureau Veritas Certification Certificate Number PL11000149/P