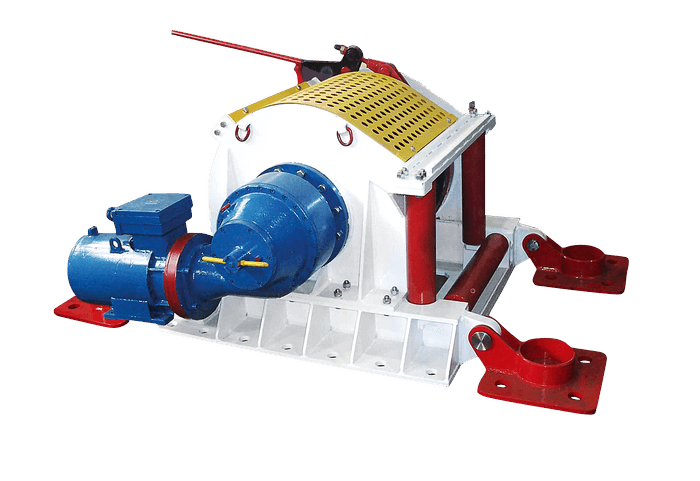 The cable drum winch VACAT/15/75 is designed to transport heavy parts of the machinery and equipment in underground mining excavations. It can be used as a supporting device in reinforcement and liquidation of discharge walls, when the draw-bar pull is demanded.
The cable drum winch VACAT/15/75 is designed to work in underground mining excavations at methane fields in the a, b and c methane explosion hazard spaces and the A and B coal dust explosion class spaces.
Technical specifications
Drum width (internal dimension between flanges)
400 ÷ 1000mm (670 mm standard)
Drum diameter
Ø 510mm
Sample cable diameter (for 6x36 WS-IWRC)
Ø 26mm
Length of the cable on a drum 400/630/1000
100-300m
The quantity ofe the cable coats on a drum
max. 6
Cable speed
0,16 - 0,21m/s
Worm-planetary gear
GV1/W 15kW / 1:256
Electric motor
15 kW - 500/1000V
Draw-bar pull on the first coat
75kN
Draw-bar pull on the last coat
59kN
Machine dimensions lenght/width/heigh
1810/1404 ÷ 2004/1180mm
Machine weight (without cable)
2100kg
WUG admission sign: GM - 67 / 09
This product was manufactured in accordance with the procedures laid down under the Quality Management System ISO 9001 and PN-N-18001:2004 certified by Bureau Veritas Certification.
Bureau Veritas Certification Certificate Number PL11000149/P