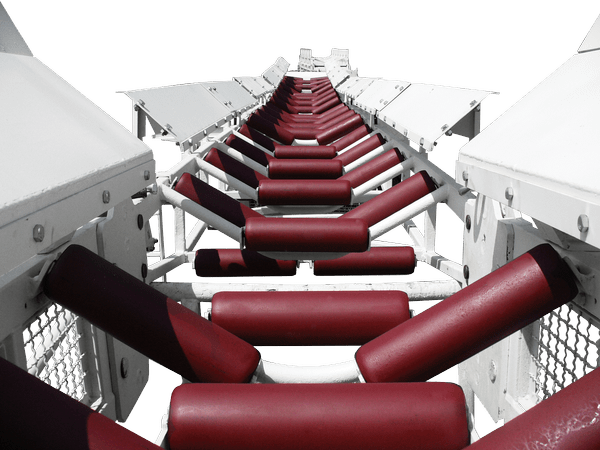 The 600/800/1000 mm wide belt feeder PDT VT-600/800/1000 is primarily designed to transport mined material from tunnel driving machine on other haulage machines (e.g. scraper or belt conveyor) or on mining car. Belt feeder can be used also as a stand-alone haulage equipment within a small range.
The design of the belt feeder PDT VT-600/800/1000 allows the installation of dust collector or other equipment (e.g. electric switches) over the route and simultaneous transport of the installed equipment along with face advancin.
The belt feeder may be used in underground mines in the fields without and with methane content categorised as a, b or c class of methane explosion hazard as well as A or B class of coal dust explosion hazard.
Technical specifications
Belt width
600mm, 800mm, 1000mm
Maximum belt speed
2,5m/s
Maximum capacity
PDT VT- 600 - 380t/h
PDT VT- 800 - 650t/h
PDT VT-1000 - 1000t/h
Maximum total power of driving units
60kW
Maximum total length
100m
This product was manufactured in accordance with the procedures laid down under the Quality Management System ISO 9001 and PN-N-18001:2004 certified by Bureau Veritas Certification.
Bureau Veritas Certification Certificate Number PL11000149/P